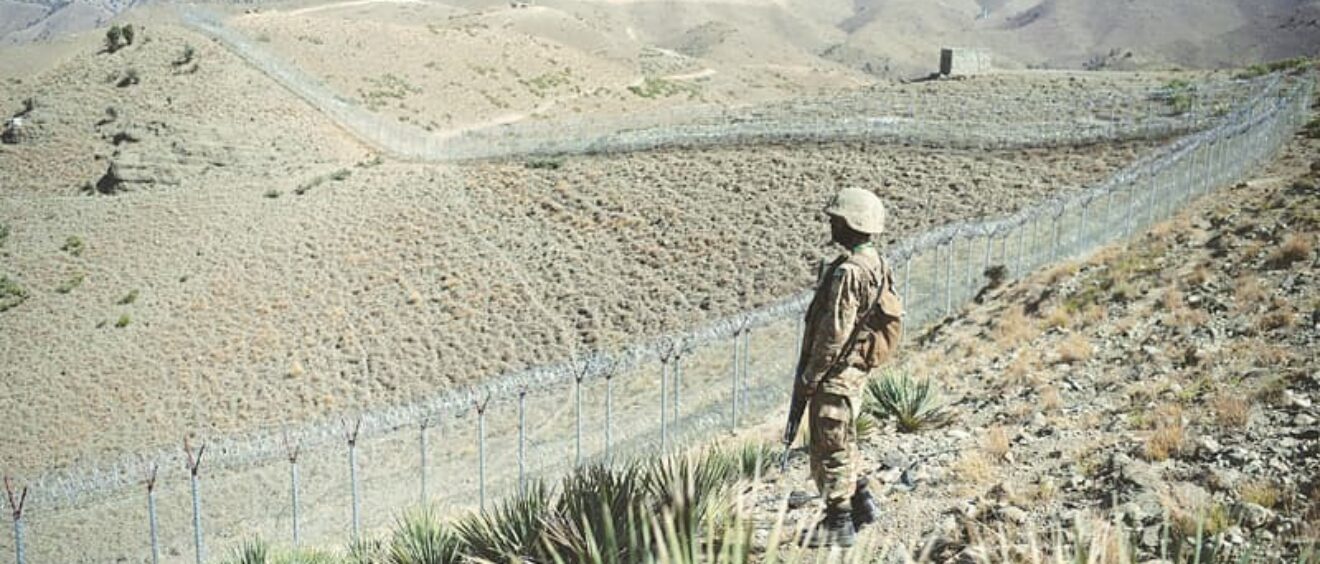 Following several months of talks between trade representative from Pakistan and Afghanistan, the two countries appear poised to finalize a preferential trade agreement (PTA) by the end of January, just one month before the Afghanistan-Pakistan Transit Trade Agreement (APTTA) is set to expire. Previous discussions have struggled to resolve numerous trade-related concerns raised by both sides, leading to a sharp decline in bilateral trade between the two countries last year.
Trade remains one of the more complex aspects of the relationship between Islamabad and Kabul. Complaints of extortion by government officials, customs obstacles, and insecurity has culminated in frequent border closures, compelling both sides to seek costlier alternative transit routes and ink multilateral trade deals that exclude one another.
For Pakistan, the opportunity to cultivate strong trade linkages with Afghanistan has little to do with access to the Afghan market. Instead, Pakistan views Afghanistan as a gateway to the more lucrative markets found in China and Central Asia. Having borrowed billions to improve its own transport infrastructure, Pakistan's economic success is contingent on directing the flow of goods to its maritime ports, particularly the port of Gwadar. As the flagship project of the China-Pakistan Economic Corridor (CPEC), the port of Gwadar is particularly useful to landlocked Central Asian states like Kyrgyzstan and Uzbekistan, each of whom have seen their South Asian trade aspirations hindered by over 40 years of instability in Afghanistan, which remains the critical bottleneck in linking South and Central Asian supply chains.
Though it has spearheaded a near 26-year old attempt to circumvent Afghanistan via the Quadrilateral Traffic in Transit Agreement (QTTA), Pakistan still remains Afghanistan's primary trading partner, accounting for over 40% of all Afghan exports. Furthermore, Pakistan's motives in maintaining a stable relationship with the Afghan government stems from its stake in the outcome of ongoing intra-Afghan dialogue. Given the strong possibility of the Taliban converting into a recognized political party in a potential peace deal, Pakistan's post-conflict relationship with Afghanistan will depend on its ability to operate within the Afghan state, giving it an opportunity to supplement its support base from the Taliban by appealing to a wider coalition of parties and officials.
In spite of their differences, both sides continue to affirm the need and desire to strengthen bilateral trade ties, particularly as it relates to formalizing border markets across the porous and insecure Durand Line. Border skirmishes remain a critical point of contention, as seen with instances like the July 2020 clash that resulted in the deaths of 15 Afghan civilians as well as Pakistan's unilateral decision to build a 2,600-kilometer border fence that is scheduled to be completed in less than two months. For decades, trade talks have zeroed in on border issues, including the desire to formalize the booming black markets that have proven profitable for traders and militants that traverse the Durand Line to traffic stolen goods, arms, drugs, and humans.
To Pakistan's chagrin, the Afghan government has been unwavering in its demand to incorporate the trade of Indian goods in the terms of its deal with Pakistan. Lobbying pressure from Afghanistan's private sector and industry groups have demanded that their government work out an arrangement that would allow Afghan traders to use overland routes through Pakistan to access India via Wagah border, which splits the Indian and Pakistani halves of Punjab province.
Among the main gripes cited by the Afghan business community include inadequate market access and expensive transit costs in its trade with India, which is Afghanistan's second largest trading partner. The existing trade routes available to Afghanistan and India include an expensive air corridor and the circuitous use of Iran's Chabahar Port. Barring an abnormal modification in its foreign policy, Pakistan is unlikely to grant accession to such a provision, making it likely that the status quo will persist unless Afghanistan can make several favorable concessions to Pakistan.
The nature of the Pak-Afghan trade relationship underscores the formidable obstacles to both intra-regional trade within South Asia and extra-regional linkages between Southern and Central Asian supply chains. In spite of its natural geographic advantages and the potential for mutually beneficial trading arrangements, the essential prerequisite lies with the trajectory of intra-Afghan talks, where Pakistan remains the most important foreign stakeholder. In the absence of a political compromise, the litany of trade woes afflicting both sides are unlikely to fade, exacerbating infrastructure gaps and the ability to attract and sustain investment to the region, putting it at a further disadvantage to other emerging markets.