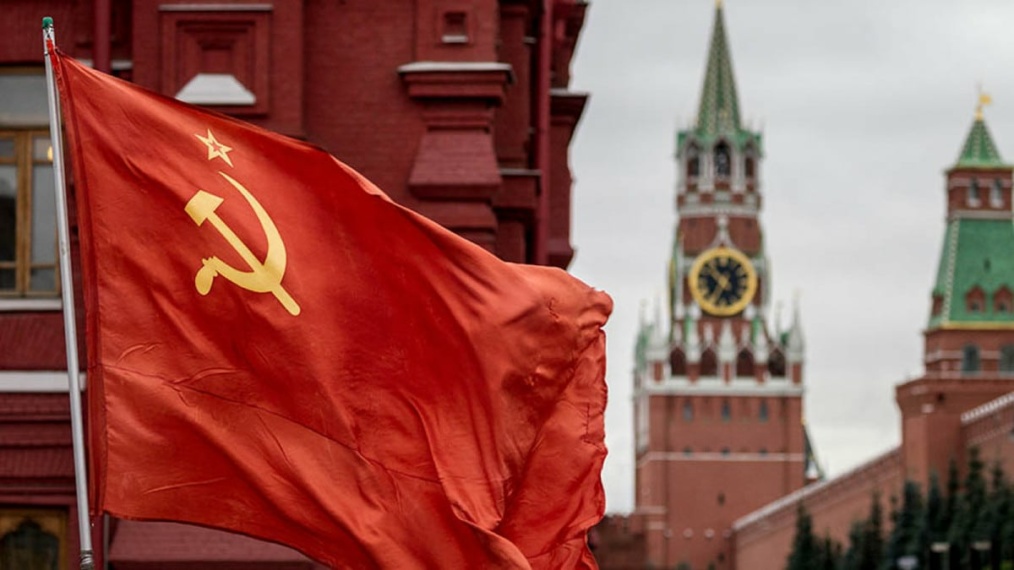 Ukraine asserts that it has acquired a list of Russian Federal Security Service (FSB) agents involved in criminal activities in Europe. More than 600 alleged Russian spies are purportedly operating in Europe.
According to reports, Ukraine has released names, addresses, and even SIM cards in an attempt to destroy these agents and damage Russia's intelligence activities across Europe. Ukraine has been providing a list of FSB workers, which is the successor of Russia's infamous and feared intelligence agency, the KGB.
Profiles, contact information, card details, "registration addresses," and some financial details of 620 putative Russian spies are provided on the list, which was released in Russian and appeared to be unavailable on the ministry's English version of the website.
John Sawers, who directed MI6 from 2009 to 2014, commented, "we are seeing the breadth of Russian aggressive intelligence activity across Europe. We probably only know 10% of what they're doing; there will be a lot that intelligence services conduct that we don't know about."
The main concern is whether or not the list is accurate. Several of the identities appear to originate from prior leaks of FSB officers, according to Aric Toler, a specialist at the investigative reporting organization Bellingcat, but then other information on the list seems to be fresh.
He said that after doing some fact-checking, a lot of the items on the website's list were massive database dumps since then. In other words, some of these spies have been revealed before and are not novices to the spy ring. However, several of these names are unfamiliar and could have far-reaching implications for Russian agents.
According to Representative Ritchie Torres from New York, the FBI should investigate the Russian diplomatic residence in New York City. At the same time, they have been appalled and alarmed by Vladimir Putin's unprovoked war of aggression against Ukraine. In that context, Representative Torres has formally requested that the FBI open an investigation into reports of espionage at the Russian diplomatic compound. Representative Torres also spoke to reporters about the white high-rise tower at 355 West 255th Street in the Bronx borough last month.
Since Russia's Invasion of Ukraine, Data has been Compromised.
When Russian troops breached Ukraine's borders in late February, massive volumes of information concerning the Russian state as well as its operations have now become public. According to WIRED, the new access provides fresh prospects into closed private entities, and it could be a valuable resource for authorities ranging from journalists to war crimes experts.
The material is subdivided into two categories: that which Ukrainian officials or their partners intentionally publicize and that which is obtained by hacker groups such as DDoSecrets and Anonymous. Many hackers have demonstrated their support for Ukraine by hacking Russian websites and exposing secret Russian material. As a result, hundreds of gigabytes of data and thousands of communications have been made public.
What Is the Difference Between the SVR and the FSB?
The FSB is much more than a typical security agency. It has progressed significantly since the early 1990s, when it was on the verge of disintegration, combining the tasks of an exclusive police service with those of an espionage agency and wielding great power. According to sources, the FSB recruits a wide range of tech-savvy and competent individuals to help them improve their activities across the cyber world. IKSI, the Institute of Cryptography and Information Security, is the agency's unique institute that used to specialize in code-breaking but now concentrates on data protection.
The distinguishing factor between the FSB and the SVR is the scope of their operations. The FSB is responsible for guaranteeing the safety of the entire population of Russia, whereas the SVR focuses on the security of predominantly state officials. The FSB has a variety of specific capabilities that the SVR does not, while on the other hand, the SVR also has a wide range of scope in which the FSB cannot perform. The SVR is primarily responsible for foreign intelligence, whilst the FSB is responsible for domestic intelligence. After all, both of these groups continue to collaborate on analysis and exploration, which still results in keeping their government's power and balance.
Spy-Master: What Now?
Historically, after a spy is uncovered, an intelligence agent may be imprisoned. On the other hand, professional case agents are practically always working beneath diplomatic cover and enjoy sovereign immunity, so they are promptly released. While the operatives they oversee could face long prison sentences, the worst that foreign intelligence agents can anticipate is public exposure and a statement by the opposing government that they will be declared persona non grata and should leave forthwith. However, in the event of an aggressive invasion, this is no longer the case and it now becomes a contest of wits and bravery.
Russian agents could have been a high-value target for the Ukrainian government because their names had previously been disclosed, and they may have withheld top-secret information. Furthermore, a large number of Russian officials have been expelled from European countries. More than 20 European countries have removed some suspected Russian intelligence officers who may have been identified on the leaked list, according to Greg Myre, a national security correspondent for NPR and an American journalist for over 15 years.
As the invasion progresses, expulsions are becoming more common, and Russia's invasion has caused these large-scale expulsions in a rather coordinated manner thus far. While it's too early to determine, it is possible that this would lead to a long-term reduction in diplomatic operations between the West and Russia.
As per this assessment, Russia's constant and abrupt data and information leaks could provide Ukraine an advantage, especially because Europe is supporting them in this effort. Russia's intelligence assets would be compromised, and their operations may not proceed as well as intended. For Russia, not having cybersecurity can lead to consequences, ranging from aggravation to complete shutdown, which could be seen as a gain for Ukraine.
Kristian N. Rivera, Counter-Terrorism Research Fellow